Between Faces, Stories and Power

2023
Artist book, Indigo digital press,
hand bound
220 × 300 mm, 100 pages


This piece juxtaposes images captured during the artists' visits to the three Palace Museums (Beijing, Taipei and Hong Kong) with archival images from the National Palace Museum (Taipei), exploring concepts of centralization and decentralization.

The three Palace Museums shared the same origin as part of the Chinese imperial collection in the Forbidden City. Throughout history, China has been a highly centralized place. This centralization is evident not only in political structures, but also in the accumulation of material archives. The imperial palace, was once the epicenter of this centralized power, where artifacts, documents, and treasures were carefully amassed and preserved.

By examining the power dynamics behind the artifacts' symbols, it enables us to question whether these artifacts, imbued with symbols of power, continue to haunt us by offering a centralized Chinese history and thus a restricted imagination of cultural identity.

This work adopts a dispersed compilation with intersecting layers of various-sized pages, reimagining the material format of a traditional book. By doing so, the piece presents a non-linear and multifaceted narrative.


↳
flo-o-o
2023
6 silver ink prints on paper, 1 paper case, paper embossing and diecutting
each 150x205mm

This work employs an exploratory, open-ended approach, it uses 6 sound clips from water-centric locations in Hong Kong as creative references. By observing different characters of the sound, such as its speed, duration, loudness, distance and rhythm, the work translates some familiar auditory experiences into unconventional visual and tactile representation.

By doing so, it aims to explore how sound can be accessed through different sensory experiences, and whether communities with varied understandings of sound and listening, can access these experiences.

The work attempts to create more equal ground among three communities: the visually-impaired, the hearing impaired, and everyone else in communities which are dependent upon different levels of sensory ability, respectively.


↳
The State of Being Vanished (Evanescence) No. 001–003

2021
3 Offset prints on paper
Each 900x600mm

This work underscores the transitory nature of words, thoughts, and objects when subjected to any form of censor- ship. It looks into the state of being vanished: it elongates the consumption process when something is being destroyed. In- stead of portraying this process as instantaneous, the work extends the consumption process of destruction, transmut- ing the fleeting yet devastating alterations into enduring ar- tifacts– as pages, frames, and books. In doing so, it proposes the structure of a book as a tool for marking 'time.'

It draws inspiration from banned books (No. 001, 002) and the complex network of images that constitute the internet (No. 003). By dividing and thus fragmenting these images, they are transformed into an unrecognizable book. This serves as a metaphor for the process of image destruction.

For instance, work no. 003, by using the same keyword to search on a Chinese search engine (Baidu) and a global one (Google), exposes the contrasting algorithms and the under- lying censorship structure of the internet. It draws attention to images that have been made less accessible due to censor- ship by rendering them as minute pixels on the canvas. Ad- ditionally, the work addresses another facet of internet cen- sorship – the phenomenon where information, memory, or history aren't entirely deleted, but rather, submerged and overwhelmed by an flood of other information.


↳
dok dat dap dap

2021
Artist book, black carbon ink on papers, paper embossing and diecutting
110 × 140 mm, 78 pages

This book project addresses the exclusion of minority groups, specifically visually and hearing impaired individuals, from conventional print media. Industrial printing, while efficient and profitable, often overlooks the needs of these groups. The book aims to unite three distinct communities - the visually impaired, the hearing impaired, and those with standard sensory abilities - by catering to their unique reading needs.

Visual depictions of sound, such as the description of rainfall, can be abstract for hearing-impaired readers. Conversely, the visually impaired rely on touch, like braille, instead of sight. The book uses experimental methods, incorporating elements like visual signs and onomatopoeia, to communicate across these sensory differences.

The work uses 23 clips of recorded rainfall as creative reference, observing characteristics like length, loudness, and rhythm. Through these methods, it challenges conventional reading experiences and explores how sensory environments shape our understanding.


↳
I am not a robot

prints on photographuc paper
75 × 105mm
2020-2021

The work is drawn from internet culture and a daily routine of all humankind in internet era: CAPTCHA. It employs familiar visual prompts, moving away from the simplicity and drudgery of a standard CAPTCHA, transforming the mundane into an artistic inquiry.

CAPTCHA (Completely Automated Public Turing test to tell Computers and Humans Apart), is a computer program intended to distinguish human from computer.

Contrasting to the boring and effortless test of CAPTCHA, the work intends to propose problematic and often unsolvable questions. The work redefines the mundane CAPTCHA into an intricate probe of our times. It interrogates the conflict and symbiosis that exist between our digital and physical selves, between automation and autonomy, and the impacts of these dynamics on a rapidly globalizing society.


↳
The Rise of Modern China

2018
Artist book, HP Indigo digital press,
hand bound, double press black Printing
180 × 265 × 16mm, 200 pages
ISBN: 978-3-00-061657-0


This title is derived from the scholarly historical publication, The Rise of Modern China, first published by Oxford University Press in the United States in 1970. Originally written in English, the book was translated into Traditional Chinese and published in Hong Kong in 2001. It was published in Simplified Chinese in China in 2008. In the Simplified Chinese edition, eleven chapters, or over 200 pages, are erased.

This work republishes the removed pages from the original edition. Most of the content on these pages was eliminated, leaving only year dates, in the system of the Gregorian calendar. This work not only addresses the censorship regime of contemporary China, but is also an attempt to address historiography, and the way national histories are written.


↳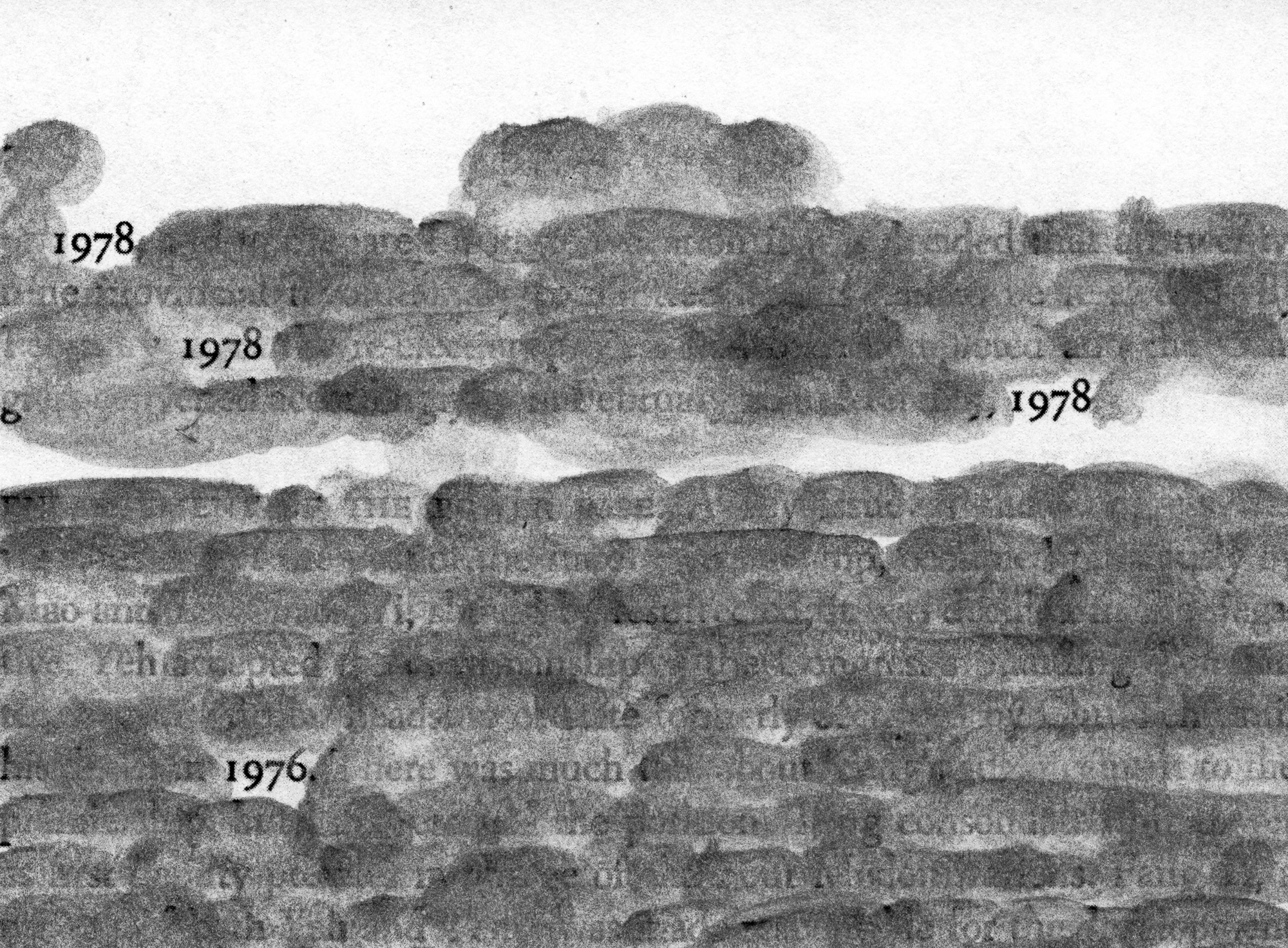 Affirmative Resonance
2018
Multichannel video installation, a list of text and multichannel sound
00' 42''


This work captures varied durations of hand-clapping, each alluded to a nationalistic event, like ceremonies and sports.

Sourced from YouTube, the clapping culminates in a collective applause, symbolizing societal unity post national anthem performances. The first 47 seconds of silence mirrors the length of the Chinese national anthem, drawing attention to its enforced routine in Hong Kong over the past 20 years. The piece explores how collective sound-making during nationalistic moments engages and unifies individual minds, offering a critique of these practices and their implications.



↳
'Parts' of China

2017
7-channel sound installation (looped)
lengths varied


In this work, the auditory sensation of breaking a piece of China, the iconic porcelain originating from the East, serves as the primary medium. The noise of destruction is captured, then dissected into seven distinct sound pieces by segregating different frequency ranges, such as "0-0.2kHz", "0.2-4kHz", "4-5kHz" and so forth.

These fragmented sounds are then revived through sep- arate devices, each echoing the singular frequency it repre- sents. The tracks, fleeting yet continuous, loop in an endless cycle. They sometimes overlap, harmonizing and disharmo- nizing in an organic rhythm.

The fragmentation and subsequent reanimation of these artifacts represent a reimagining of the territories they origi- nated from and the journeys they've undertaken. In this con- text, each sound and device serves as a catalyst for both imag- ination and re-imagination, echoing the physical and cultural fragmentation of the artifacts and territories.


↳
Transliterations
2017
stereo sound, pronunciation generated by computer programme
7'00''


Transliterations explores language standardization, exemplified by Mandarin Chinese in China. The work transliterates '中文' (Chinese language) into different languages, challenging the notion of a fixed pronunciation 'standard.'

It uses language algorithms to vocalize 26 transliterations from 15 languages, and applies 'sonic subtraction' to fragment the sounds, highlighting the variability in linguistic interpretation.


↳
Ximplification of a Language

2016
sound installation, silk screen printed notation paper with cut-out, 18-tone music instructment

The artwork addresses the loss of language under imposed national standards, reflecting on China's 1956 simplification of 2,235 Chinese characters. Contrasted with traditional characters still used in Hong Kong, Taiwan, and Macau, the work uses simplified characters overlaid with a cancellation cross. By subtracting the original characters from the cross symbol, broken languages emerge. These serve as notations, read by a device to evoke the audible sounds of linguistic loss.


↳
A Living Space: Houses

2014-2015
Photography

The work explores local history and captures the essence of life in Pak Sha O, a traditional Hakka village in Hong Kong, through detailed research and photography. Focusing on the fusion of traditional and modern housing elements, the work aims to decipher the values associated with urban living. The culmination of this two-year exploration is reflected in a comprehensive 300-page publication, the design and content of which embody the profound experiences of the location.


↳
Breathe

2012
Moving image, multi-channel sound Breathe 01, 21'00''
Breathe 02 04'01''
Breathe 03 02'23''

The work scrutinizes the forms of breath under a range of circumstances, employing different mediums to materialize these otherwise imperceptible movements.


↳
Circle

2011
Moving image, 2-channel sound
11'49''

This video showcases two distinct soundtracks, each with their unique rhythms and frequencies. The left track presents a constant, low-frequency sound while the right one features a regular rhythm - the sound of water droplets hitting metal, with the frequency transitioning from low to high as the container fills up.
The sound output is intentionally set in a counter-position to the images (for instance, the image on the left is paired with the sound output only on the right speaker). The precise production of the visual elements (two circles) is not the focal point of the work. Instead, these elements function as an abstract pattern, providing a platform for the viewer's imagination.


↳